Tameka Epsom, Melvin Odoom, the BBC and Strictly Come Dancing
Posted 11 Oct 2016 by Walaa Idris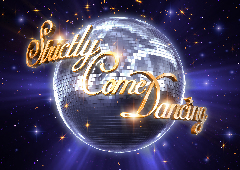 I love Strictly and think the BBC is a national treasure and one of our proudest exports. Thanks to Sky+ these days I hardly watch anything live but also never miss a thing because I record almost everything.
Watching, a recording of Strictly Come Dancing the Results last night I was saddened and shocked to see Tameka Epsom eliminated. Saddened because she was great fun and a delight to watch. Shocked because she improved 100 % in her elimination dance thus showing she is a diverse dancer with huge potential plus the ability to deliver witty and serious in equal measures.
To be honest when the judges eliminated her my first reaction was "darn the second black contestant in as many weeks, let's hope this doesn't turn into a race row." So, it is safe to say I was not at all surprised this morning to read race did become the central issue of her elimination. When it could and possibly is a matter of taste, abilities plus a host of non-race related reasons.
Those focusing on race should maybe shift their attention to fairness and justice. The week before Tameka Epsom was eliminated Melvin Odoom lost his place on Strictly and became the first contestant to leave the show. The poor man left without even getting a chance to dance his elimination dance. Why? Because Anastasia, the other contest on the bottom two that week, before preparing for the dance off told the judges "I am not sure if I can dance with my injury." Of course on hearing that no BBC lawyer worth his salt will allow her to dance again. Understandably in this situation her health and well-being must come first and she should get the all clear from doctors before doing more dancing. I would go even further and say why was she even allowed to dance with an injury on the first place?
Having said that, what I have a problem with here is fairness.
Both contestants where on the bottom of the leader-board after the public vote and judges' marks were tallied. The only thing left for them to do then was the dance-off. Since Anastasia was unwell, she was unable to dance again. So, why didn't the BBC, in the spirit of fairness and equal opportunity forgo the elimination for that week and maybe had a double elimination later in the season?
That would have been kinder and nicer. It would have been a welcome and just change. And dare I say it would have avoided this unnecessary race row.
Categories: Strictly Come Dancing , Tameka Epsom & Melvin Odoom
Commenting is closed for this article.