Posted 6 May 2013 by Walaa Idris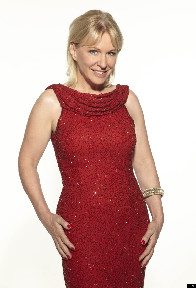 Dear Mr Cameron,
Our party is hurting. We are going through tough times, and like most families during hard times we need harmony and togetherness to keep us strong. To achieve this we must put to one side our personal differences and stand united as one.
Benjamin Disraeli said: "Next to knowing when to seize an opportunity, the most important thing in life is to know when to forego an advantage."
Nadine Dorries is outspoken and brave. And this can sometimes go against the grain, nonetheless she is a loyal Conservative. Her passion for her believes and views, her constituents and our country though not unique, are what make her approachable and liked by many inside and outside politics.
Going on a TV show while the house is sitting was not her brightest moment, but her intention was good. And although that does not make what she did right however; six month without the Conservative whip, in my opinion is punishment enough.
I completely understand why you and others might be infuriated by her actions, but it's Nadine. She is what I call a 'Marmite politician' – liked and admired by many while at the same time many find her difficult to like and a little irritating.
Her ability to cross the line and shock is as endearing as speaking her mind and saying what everybody else is thinking, even when she shouldn't have.
Mr Cameron, Nadine might irritate you, and you probably irritate her back, but she is a genuine Tory, one that is very loyal and will stand by her party no matter what. She is a great asset for any leader to have on his side.
I therefore humbly request that you give Ms Dorries back the Conservative whip and bring her home into the Conservative family.
Thank you for your time and enjoy your Bank Holiday
Kindest regards
Walaa Idris
Categories: Open Letter , Nadine Dorries
---