Proud to be a Tory!
Posted 20 Jan 2011 by Walaa Idris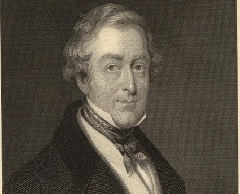 There is a discussion raging on the other place, and no, not the Lords but my Facebook page. In light of Labour advising the media and journalists to refer to the Coalition Government by 'The Tory/Conservative Led Government'. So I thought why not the Conservatives also release their own advice to the media, journos and everyone else. Asking them all from now on to refer to us by The Conservatives, and not The Tories, even thought many of us do like being called Tories and don't mind the name one bit.
Nevertheless, there are those who very much mind the name, its history and its indented connotation. After all, it was intended as a derogatory measure to belittle the Conservatives. On this note and in my humble opinion, I think we should applaud the Conservatives throughout history for turning this around and making it more of a pet name, something many Tories (and some non Conservatives) use affectionately amongst themselves.
But since many still see it as an insult and rather it not be used. Maybe then the general understanding should be; only those who are members of the British Conservative Party are allowed to use Tory and the rest should only refer to us as Conservative/s.
On a personal note; I see demolishing the negative reference and turning its meaning around 180 degrees as a triumph and a victory – for that I and many like me will always and forever be very proud to be a Tory.
3 comment(s)
Commenting is closed for this article.