A step on the right direction!
Posted 28 Feb 2011 by Walaa Idris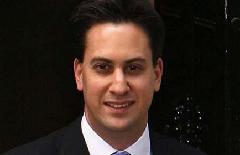 The Labour leader, Ed Miliband has today admitted the previous government "his government" was "wrong" to not pay attention to the type of economy they were building – and acknowledged that the economic migration from Eastern Europe was underestimated by them which resulted in the widening of the gap between rich and poor in the UK.
This is good news, not only because those on the right have been saying for years, any immigration is counterproductive if it's not mentored, managed and controlled, but because its a positive and forward move.
Today, Labour admitted their mismanagement of immigration and who knows tomorrow they might just come clean on their mismanagement of the country's economy and finances.
It might not be a leap or a pole vault but nevertheless it's a welcome move on right direction – better late than never!
Commenting is closed for this article.