The king is back!
Posted 28 Dec 2012 by Walaa Idris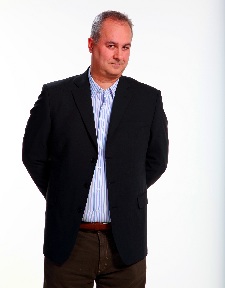 When Iain Dale announced in 2010 that he will shut down his personal blog for a new multibloggers uberblog, I was sad to see one of my absolute favourite blogs disappear but was comforted in that he will continue to blog. Even if I was unsure if it will be the same, but as a friend I wanted and hoped Dale & Co becomes a success.
So when earlier this month Iain announced he is shutting Dale & Co down and returning to his single blog, I was delighted.
As the King of Blogging and the person who inspired me to blog, as a blogging mentor who was always generous with candid advice and support and as a friend it is good to have Iain Dale the blog back.
Sorry to learn Dale & Co suffered, but I can see why. Most contributors had their own followers elsewhere and Dale & Co was never their primary.
Yes, I was one of those who missed the fact that he never ruled out a return just as I and many never stopped hoping that one day he will come back.
I don't know if Iain remembers it. But in 2007, in Blackpool at the Conservative Party Conference, I told him he well be wasted in Parliament, with all the whipping and the party line towing. And although he is/was an A 'Lister at the time, he was made for journalism, this type of on the spot published commentary. What Nadine Dorries called "a bigger scope than Ben & Jerry's". This is what he was born to do.
I was right. Iain Dale is today a formidable journalist and one of the most influential political commentators in our country. As a Tory he makes me proud, as a blogger I look up to him and as friend I rejoice in his success.
Welcome back and may it continue for a very long time.
Categories: Iain Dale
3 comment(s)
Commenting is closed for this article.