President Me Myself and I!
Posted 11 Dec 2010 by Walaa Idris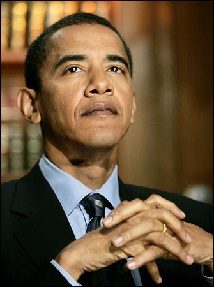 Not even an imprisoned dissident can escape the narcissism of the US president!
For the first time since 1935 the Noble Prize was won by an imprisoned person, Chinese rebel fighter Liu Xiaobo – which in itself is a major event. Who was then barred by his government from attending the ceremony to collect his prize in Oslo – another equally important event!
But what does last year's winner, the US president do? He goes and issue a statement from the White House which in true Obama style was more about him "the chosen one" than this year's winner – shame on you Mr. O!
Categories: Barack Obama , US Politics
1 comment(s)
Commenting is closed for this article.