Posted 21 Jan 2013 by Walaa Idris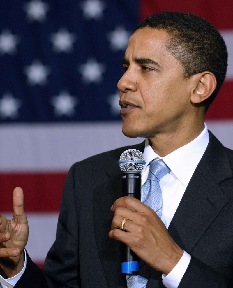 Obama's second term began with record unemployment levels, hostile political battles and a very divisive re-election campaign that took the shine off the optimism and hopes that were the backdrop of his first historic election. But what will his second term be like? How will his legacy and presidency be remembered? Plus will he dodge the second – term curse?
The second – term curse that plagued every president from George Washington – who had angry mobs surrounding his home in Philadelphia to denounce him for the Jay Treaty – to Bill Clinton who was impeached in 1998 and every second – termer in between, from FDR, Nixon, and even Reagan.
Lefties on both sides of the Atlantic will not admit that Mr Obama's second term, while historical, will most probably be less productive than his first. Despite Obamacare, his endless stimulus in the first four years and the latest two legislative successes – fiscal cliff and debt ceiling – his second term shows signs of being very challenging.
Gun control is set to divide the country further, while the economy is still on rocky grounds – not to mention, form recent events, killing Ben Laden did not actually kill Al Qaeda. All three are unforgiving back breakers he has to face head – on; my bet one of them will be his jinx.
Comment [1]
Categories: Barack Obama , The second -term curse
---