Posted 22 Sep 2015 by Walaa Idris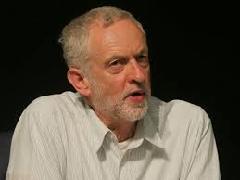 Yet, it seems it did. For many the Labour party began shifting further left five years ago when they elected as leader Ed and not David Miliband. The 2010 leadership election was the strongest indication the Blair project was on its last leg and drawing its final breath. For five years following that election we watched as Miliband hovered over the centre ground not quite knowing whether to be true to his political beliefs or appease the Blairites and the centrists in his party. His reluctance stemmed from the struggle between what his mind supposed and what's in his heart. As you can imagine, the two were pulling in opposite directions and it showed. His leadership was littered with mishmash policies that neither gelled with each other nor made a great deal of sense.
So when politicos and pundits say we didn't see it coming, I wonder if they were watching the same political arena the rest of us were watching.
Besides, didn't it become clear this May after terribly losing in Scotland that the only way Labour can win back Scottish seat, a core of their electoral majority, is by shifting away from the centre and to the left?
I might be wrong here, yet I don't believe that I am. Labour electing Jeremy Corbyn as their head is nothing more than the party going back to its roots and returning home to its truth. Now whether his election will make Labour more or less electable remains to be seen. However, it definitely makes it a genuine opposition – one that will give the current government a few headaches – but nonetheless an authentic leftist party.
The question everyone is asking, can a hard left Labour Party offer Britain a better suitable alternative? That too remains to be seen.
There is no doubt Corbyn has embarked on a rough and some would say a brave ride. His politics is of the past. He is not friendly with reporters. He never ran or managed a department nor held a ministerial post before. He spent the majority of his political existence opposing his own party. And, on top of all that he didn't expect and some would say even intended to win; this is all too new and overwhelming for him. The same goes for most of those he appointed to lead with him. But all of that can be solved by having the right advisers and getting the council of seasoned experienced elders. Even his disrespect to the monarchy and veterans can be rectified by future more positive actions.
Having said that, Jeremy Corbyn's biggest problem isn't his old politics or being a novice. Nor is it his lack of experience in frontbench politics, nor avoiding the media and disrespecting the realm plus a large proportion of the very people that elected him leader. His problem is the Labour Party. Will it accept him and his proposed changes, will it collectively stand behind him and support his vision of over taxing, higher welfare bills, anti-aspiration anti –austerity, anti NATO …., and the rest of it. Or will it fight him every step of the way and even fragment?
Categories: Jeremy Corbyn , Labour
---