Posted 15 May 2013 by Walaa Idris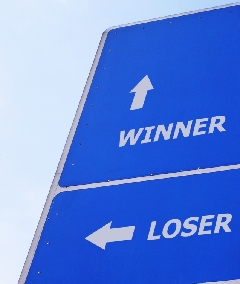 How can a local authority (social services), the police and a whole community for eight years not see children are been groomed and sexually abused under their noses?
What's wrong with our society and the care system if we can close an eye or worst not see abuse and neglect our duty of care not once or twice but six times? Six young venerable girls for eight years were groomed and sexually abused and no one knew, how come?
And before anyone blames the cuts, this all started in 2004 before the current reforms….
The Oxford case throws up two major issues. First is the neglect by the officials, the police for not acting sooner and those who were entrusted with these girls care and safety. Second is the one everyone doesn't want to talk about. What is it with Muslim men (particularly Pakistani men) grooming young venerable girls with drugs, alcohol, violence and sexually abusing them?
First in Rochdale and now Oxford – and to think some of these monsters are actually themselves parents, shocking!
All are big losers. The authorities for neglecting their duties and letting the poor girls go through the physical and the psychological trauma this abuse caused, and don't get me started on those animals who call themselves men.
—-
Brilliant news today, Theresa May calling for killers of Police to face a life sentence without parole is a very welcome decision.
It's great news because killing a policeperson is a crime against the state, the public and the society. The police do not just exist to prevent crime and disorder; they represent a sense of justice and security to the community.
Robert Peel said: "The police are the public and the public are the police."
Theresa May is a winner for addressing this very overdue issue.
Categories: Winners & Losers , Walaa's Opinion
---